Our Projects
| S.No. | Project Type | Work Description | Policy | Location | Capacity |
| --- | --- | --- | --- | --- | --- |
| 1 | Rooftop | EPC | Net Metering | Jaipur | 400 KW |
| 2 | Rooftop | EPC | Net Metering | Jaipur | 1000 KW |
| 3 | Ground Mount | EPC | Net Metering | Jaipur | 500 KW |
| 4 | Ground Mount | EPC | Net Metering | Rajasthan | 1500 KW |
| 5 | Rooftop | EPC | Net Metering | Jaipur | 800 KW |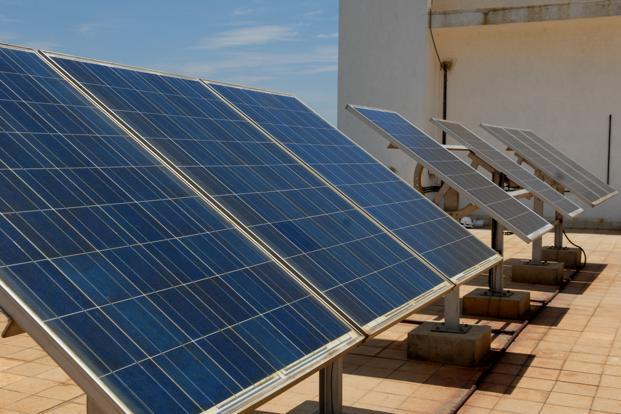 Rooftop Solar Power System
We Design, Engineer, Construct, Operate and Maintain the solar plant for the project lifetime. Our integrated profile affords us greater control over project development, construction and operation to deliver hassle-free and quality experience to our customers.
We offer energy at predictable fixed prices. Our customers pay only for the units that the solar plant generates. You do not even have to worry about maintenance cost.
Ground Mounted
Ground Mounted solar installations conjure up an image of large swathes of land dominated by the strong dark blue of solar modules, powering businesses, factories and sustainable growth.
As with all solar installations, in a ground mount solar plant, the size of the project, the tilt of the modules as well as the site-specific technical specifications of cable lengths, locations and capacities of inverters, LT & HT panels, among other project intricacies, are directly decided by the design engineers involved in the project. These design factors are considered by the design and engineering team when a detailed study of the site is carried out.